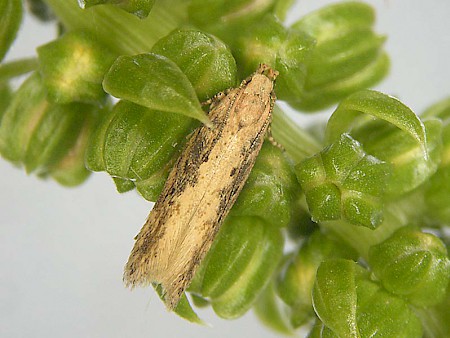 35.118 BF814
Beet Moth Scrobipalpa ocellatella
(Boyd, 1858)
---
Wingspan c. 13mm.

A rather local species, occurring on shingle coasts and saltmarshes along the southern coast of England and Wales.

As the vernacular name suggests, the foodplants are beet (Beta vulgaris) and sea beet (Beta maritima), the larvae feeding in an untidy spinning.

There are two generations, with adult moths on the wing from May to July and again between August and October.