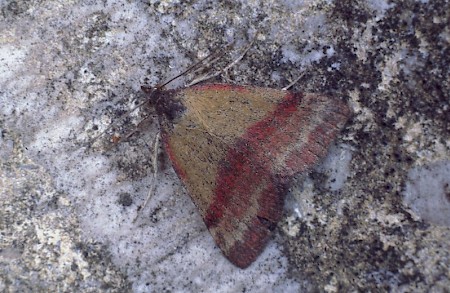 72.067 BF2470
Small Purple-barred Phytometra viridaria
(Clerck, 1759)
---
Wingspan 19-20 mm.

A mainly diurnal species, flying in May to July, it also flies after dark, when it is attracted to light.

It frequents acid heathland, chalky downland and open woodland, and is most common in the south of England, occurring locally elsewhere to northern Scotland and Ireland.

The larvae feed on the flowers and leaves of common milkwort (Polygata vulgaris) and heath milkwort (P. serpyllifolia).