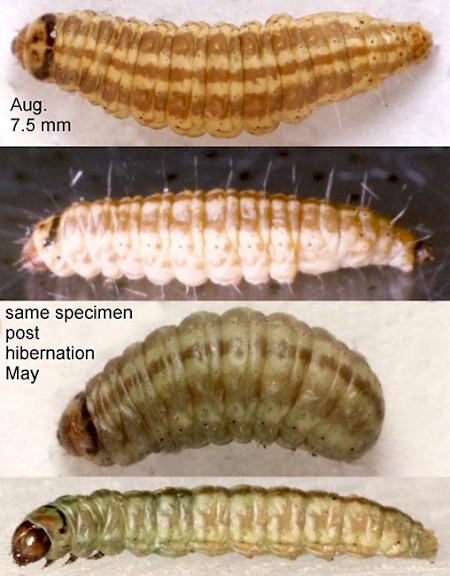 62.059 BF1484
Phycitodes saxicola
(Vaughan, 1870)
---
Wingspan c. 17mm.
Part of a complex of three very similar species occurring in Britain, this is generally the smallest. To be certain of the identification of adults, reference to the genitalic structure is advised, aided by Goater.
On ragwort (
Senecio jacobaea
) flowers and seedheads, the striped larvae are easily distinguished from the unstriped larvae of
Phycitodes maritima
. At present, it is not known if
P. saxicola
larvae can be distinguished from those of
Homeosoma nimbella
, but, to date, the latter has only been certainly reared off sheep's-bit (
Jasione montana
) (Heckford, 1998).
P. saxicola
feeds on various other Compositae flower heads, including chamomile (
Anthemis species
). Plants on dry substrate, e.g. on walls, dry banks, or old sand dunes, seem to be favoured.
The species is generally widespread, most commonly in coastal habitats, and flies in one generation between June and August.