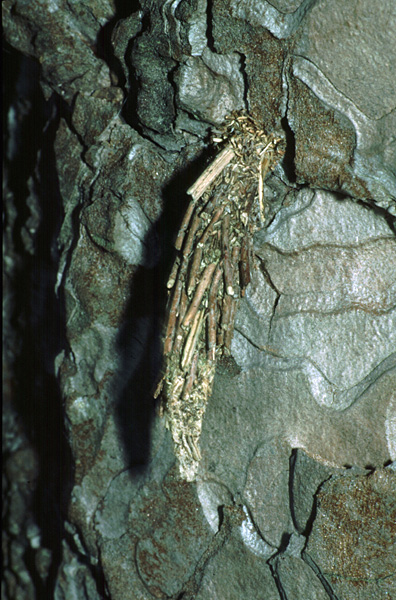 11.017 BF192
Pachythelia villosella
(Ochsenheimer, 1810)
---
Wingspan 22-25 mm.

The larvae of the Psychidae are quite unusual in that they live their entire lives in a larval 'case' built from debris.

The adult male is a dull brownish-grey moth, but the female is apterous, or wingless, and has much reduced legs, looking rather like a yellowish grub.

This is a rare and threatened species in Britain, occurring only on heathland in Dorset and Hampshire.

The males fly in the sunshine during June and July.