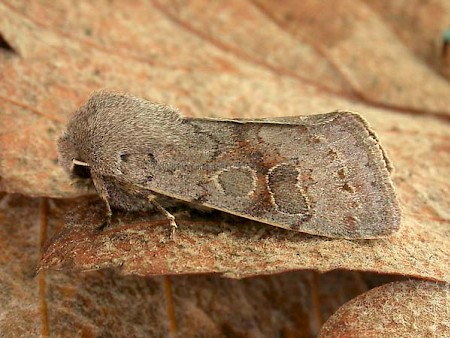 73.246 BF2185
Lead-coloured Drab Orthosia populeti
(Fabricius, 1781)
---
Wingspan 34-40 mm.
Can be rather similar to the
Clouded Drab
, but usually smaller with a more rounded termen. There are also subtle differences in the hindwing.
The species flies in early April and is locally distributed in England and Wales and central Scotland.
Aspen (
Populus tremula
) is the main foodplant, the larvae feeding at first on the catkins, and later between spun leaves.