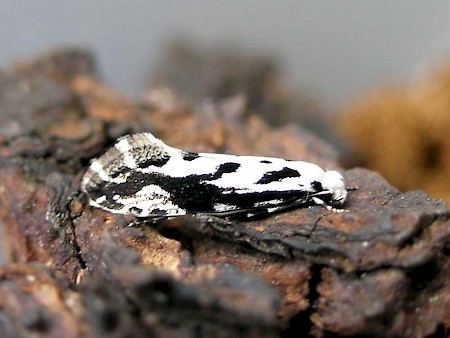 12.022 BF221
Nemapogon picarella
(Clerck, 1759)
---
Wingspan c. 12-19mm.

This rather scarce species occurs in the central Scottish Highlands and some parts of northern England, though has been recorded elsewhere in England and in South Wales.

The larva feeds in bracket fungus, in particular the fungus Piptoporus betulinus.

Adult moths are on the wing in June and July. The name picarella is derived from the Latin name Pica for magpie, and refers to the moth's black-and-white, or pied appearance.