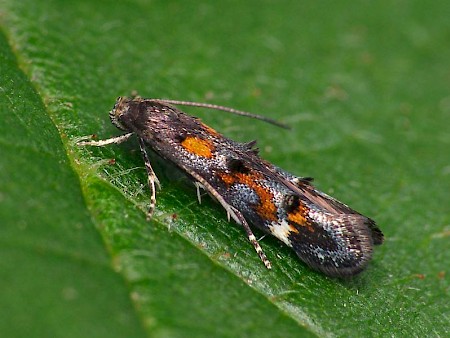 40.015 BF883
Mompha raschkiella
(Zeller, 1839)
---
Wingspan 9 mm.

A tiny, but distinctively marked species, which has two generations in the year, flying during May and again in August.

The larvae feed on the leaves of rosebay willowherb (Epilobium angustifolium).

It occurs over much of mainland Britain, and parts of Ireland, and can be found in any habitat where the foodplant grows.