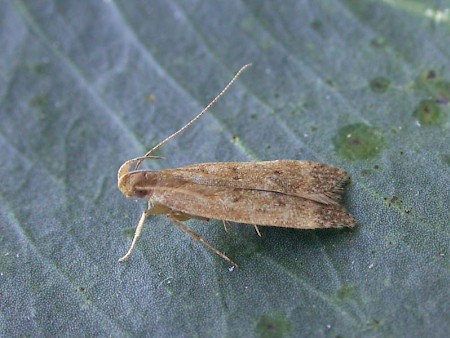 35.030 BF869
Helcystogramma lutatella
(Herrich-Schäffer, 1854)
---
Wingspan c. 12-18 mm.

Rarely observed in Britain, known from just a small area of Dorset, this species has been confused with the very similar H. rufescens, and care must be taken in the identification.

Like that species, the larvae are very striking in appearance, and although very similar, can apparently be distinguished by the colour of the sclerotized plates in the abdominal region, which are reddish brown in the present species, and a darker, olive colour in rufescens.

The adults fly from July to early September, and the larvae feed on various grasses during the spring and summer.