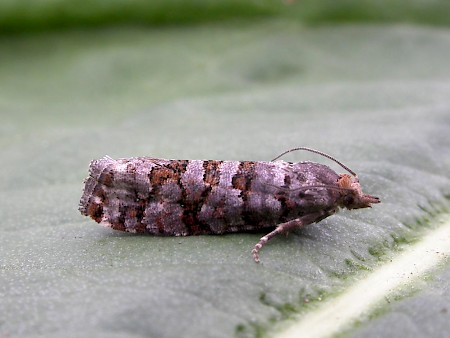 49.302 BF1207a
Pine Cone Tortrix Gravitarmata margarotana
(Heinemann, 1863)
---
Wingspan c.14-18mm.

The first record of this species for Britain was netted during the afternoon of 1 May 2011 by Francis Solly in Clowes Wood, Kent.

It is a species occurring from parts of Europe eastwards to Asia, and occupies coniferous forests.

Typically it is on the wing on the continent in April and May, and the larval hostplants are various coniferous trees including pine Pinus and spruce Picea.