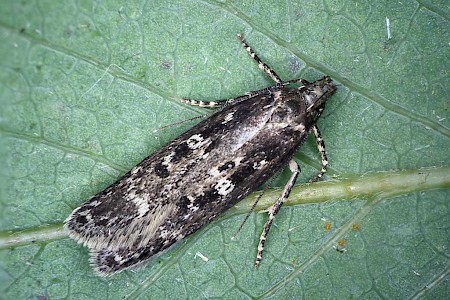 35.101 BF802a
Gelechia sororculella
(Hübner, [1817])
---
Wingspan 13-15 mm.

The eggs of this species are laid on willow (Salix) species, most commonly Sallow or Grey Willow.

The larvae feed in spinnings among the leaves and sometimes in female catkins, and can be found in May. Pupation occurs within the spinnings.

The adult moths emerge in a single generation in July and August throughout the British Isles, and may be located upon the trunks of their foodplant.