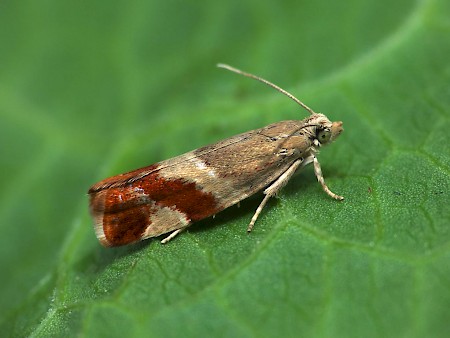 49.238 BF1147
Willow Tortrix Epinotia cruciana
(Linnaeus, 1761)
---
Wingspan 12-15 mm.

The scientific name cruciana refers to the pale forewing markings, which when the moth is at rest, meet to form the shape of a cross when seen from above.

The foodplants are various sallows and willows, in particular creeping willow (Salix repens), on which the larva spins together the leaves of a terminal shoot and feeds within.

Flying from June to early August, the adults can be disturbed from the foliage of the foodplants during the day.

The species is fairly common throughout most of the British Isles.