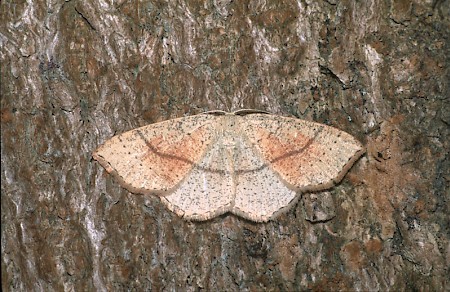 70.036 BF1680
Maiden's Blush Cyclophora punctaria
(Linnaeus, 1758)
---
Wingspan 18-25 mm.

Occurring in oak woodland, this rather attractive species is fairly common locally in the south of England, becoming scarcer further north into Scotland.

Like other Cyclophora species, it has two generations, the first flying in May and June, and the second in August.

The larvae feed on the leaves of oak (Quercus).