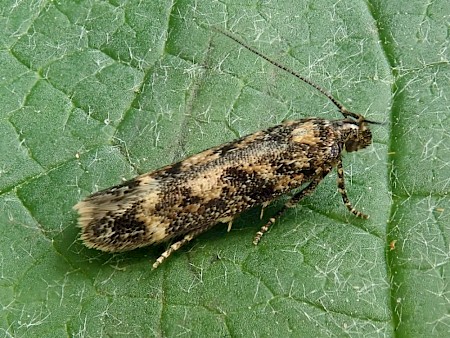 35.129 BF828
Caryocolum viscariella
(Stainton, 1855)
---
Wingspan c. 12 mm.
In Britain, the larvae of this species feed in a spun shoot of red campion (Silene dioica), white campion (S. alba), or sticky catchfly (Lychnis viscaria), later living in the central stem of the plant.
The adults fly in a single generation in June and July, and can be attracted to light.
Distributed widely across much of England and Wales and into Scotland, it is relatively common in places.