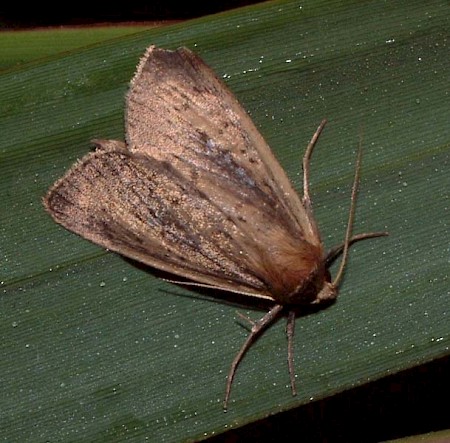 73.140 BF2372
White-mantled Wainscot Archanara neurica
(Hübner, [1808])
---
Wingspan 26-29 mm.

A rare and local species, occurring only in a relatively small number of reedbeds in coastal Suffolk, though previously it also occurred in East Sussex.

The "white mantle" referred to in the name is very difficult to see, and is a pale fringe along the front edge of the thorax.

There is a single generation, flying in July and August, when the adults are attracted to light.

The larvae feed internally in the stems of common reed (Phragmites australis).