Description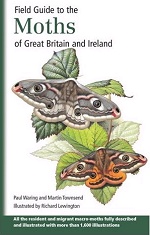 This remarkable book brings a totally new dimension to the identification of larger British moths. Gone are the traditional museum photographs of pinned specimens with their wings splayed, and in their place are beautifully executed paintings of moths in their natural resting postions - as you find them in the wild. Extra images are shown where variations or underwings etc. need to be depicted, and in total there are over 1600 illustrations, showing over 880 species.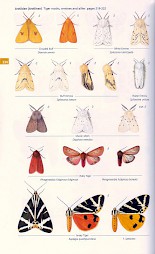 The text for each species is concise and accurate and more up to date than any other easily available British moth guide. Information for each species includes field characters and similar species, flight season, life cycle, larval foodplants, habitat, and status & distribution. In addition there is a useful general introduction and a brief introduction to each family.
The text is occasionally embellished with line drawings of identification characters of some of the difficult to separate species, and there are over 80 photographs of larvae. Identifying notoriously difficult species groups like the Pugs (Eupithecia spp.) becomes much less of a chore, and far more rewarding than comparing to photographs of pinned specimens that all look virtually the same.
All in all, this is an excellent all-round field guide and is the book I would recommend most for anybody starting out in the study of moths. Having said that, it's an invaluable reference guide too for the more experienced observer, and is the book I always turn to first when faced with an unfamiliar macro moth.
Note: the cover illustration here shows the first edition, but the 2017 edition has been revised and updated with the latest checklist information, updated distribution information and new arrivals, among other improvements.